Pumpkin Patch
We grow an abundance of pumpkins on the farm each year ready for Halloween, all of which are available from both our Pumpkin Patch and Farm Shop.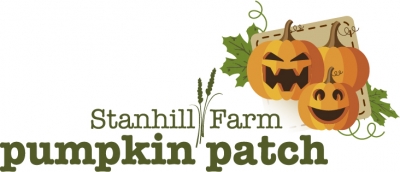 The Pumpkin Patch has proved very popular since we first opened it four years ago, and it is lovely to see people of all ages enjoying Halloween and selecting their own pumpkins to take home and carve.
Grab a wheelbarrow and head down to the patch where you will find a huge array of pumpkins in various different sizes. It is also a great chance for a photo opportunity, surrounded by a sea of autumnal, orange colour! We have seen some fabulous pumpkin carvings over the years and welcome any photos of customers' creations to be posted on our Facebook page. You can also make use of the pumpkin flesh and create delicious soups, pies and even muffins!
Please keep an eye on this page in early Autumn for details of our 2018 Pumpkin Patch, aswell as opening times and prices etc.